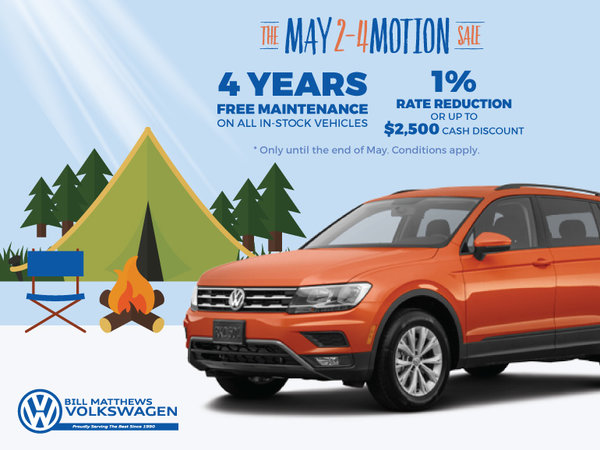 For the first time ever, we are offering a free 4-year maintenance package on our in-stock vehicles until the end of May.
On top of that, get 1% off of lease, finance rates, or up to a $2,500 cash credit, on select models.
View our in-stock inventory at our showroom at 575 Kenmount Road or call (709) 726-4424 to book a test drive today! We hope to see you there!