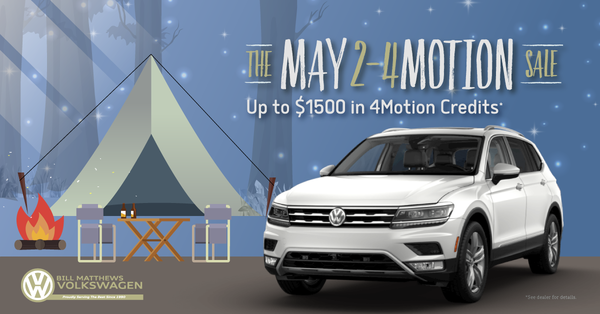 It's the 24th of May and we want to see you get away in a brand new 2018 4motion Volkswagen!

On Wednesday, May 16th, we invite you to come on down to our May 2-4 campsite at 575 Kenmount road for our 24 Hour sale!

Save up to $1500 in 4Motion Credits and 0% financing! Deal ends Thursday night. You can also call (709) 726-4424 to book an appointment. We hope to see you there!