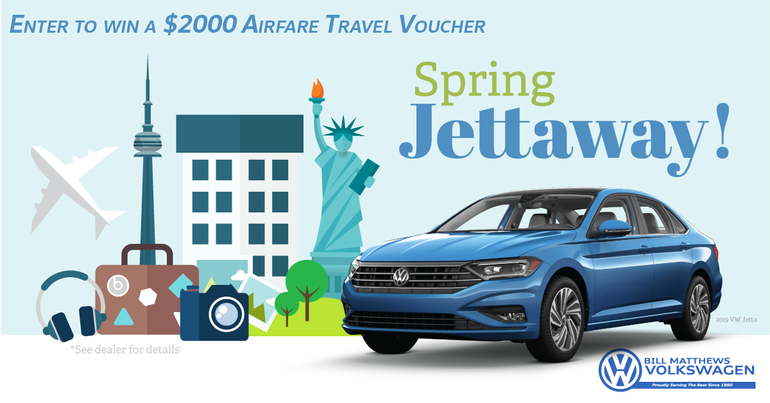 We are so excited to announce Bill Matthews Volkswagen's "Jettaway" contest! For each Jetta purchased in May or June, both 2017 and 2019 models, you will be entered to win a $2000 Airfare Travel Voucher!
PLUS each person that test drives a Jetta will be qualified to win a set of Beats by Dre, now available in the all-new 2019 VW Jetta!
Take a spin in a Jetta, and get set to Jettaway!