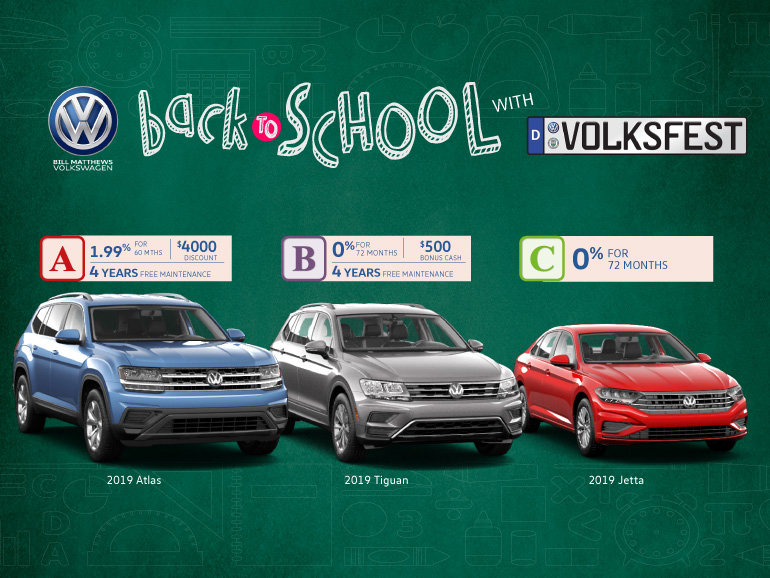 Class is in session! Learn the ABC's of VolksFest and calculate your savings!

A) 1% Rate Reduction, $4000 Off + 4 Year Maintenance on the 2019 Atlas
B) 0% for 72 Months, $500 Bonus Cash + 4 Year Maintenance Free on the 2019 Tiguan
C) 0% for 72 Months on the 2019 Jetta, Golf, Golf Sportwagen & Alltrack

Take a field trip and visit us at 575 Kenmount before our big move to 90 Kelsey Drive!
No pop quiz, we promise!
Certain conditions apply, this offer ends on September 30th, 2019.
Certain conditions may apply. See dealer for details*.